2015 Bmw 5 Series Hybrid
This is a Brand new Hybrid (at the time of repairs) that someone could not keep theirs eyes off of, until impact that is! Then they wished they never saw this beauty.
She was so pretty someone felt the need to kiss her backside!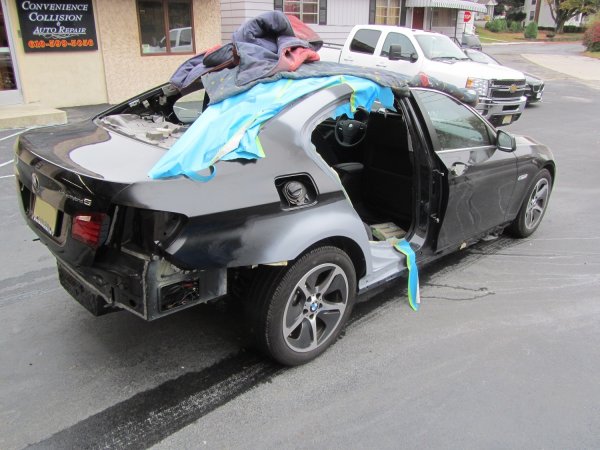 Here is a photo of the quarter panel in place and sectioning locations primed up. Next step will be to move her to paint.
That is right! The most common operation in doing body work is the taunting task of sanding. It seems at times that it never ends. Sand for repair, sand the repair, sand for prime, then sand the primer for paint, then sand and buff the finished clear coat to factory flawless finish. Very tiresome.
The door is painted and clear coated off the vehicle so the quarter panel jamb does not have a tapeline in the jamb area. This is a tell tale sign of a panel repaint.
Another vehicle after a complimentary detail!