1999 Porsche 911
This is a Speed Yellow driver that had a little mishap with a rock.
This vehicle had a rock thrown through the window and the door got a bit of a dent.
This is the grab portion of the handle after clear coat.
Here is what the door looked like when it came in. OUCH!
Here we have everything removed to start sanding the entire side of the vehicle down to get it ready for the paint booth.
We see too many vehicles that other body shops repair and paint that they do not paint the handle when painting the door and it is obvious when done. We painted the handle after dismantling for a proper paint job.
She is back together going through a thorough QC process.
Final QC- Just another angle. Have to make sure everything is perfect!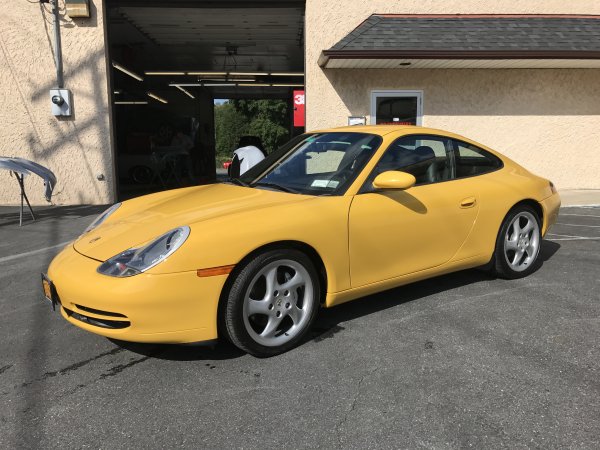 Here she is all cleaned up with QC completed ready to be delivered. Hope you enjoyed the timeline.